Bike repair
Get your bike repaired @ Bike repair Amsterdam
---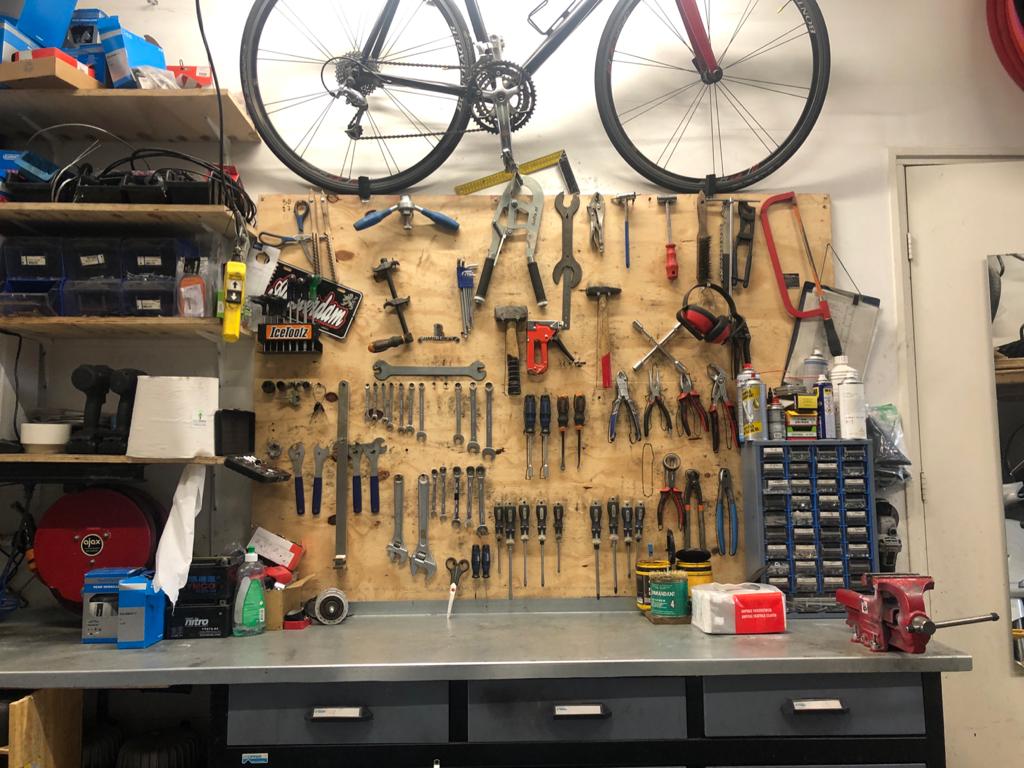 We repair all kinds of bikes.
Most of the repairs are done on the same day that they are brought. If not, take a free replacement bike.
So bring your bike in: Here!
---
A price-list of the most common bike repairs
| | |
| --- | --- |
| Some pressure in your tyres | €0,- |
| Seat adjustment | €0,- |
| Patching an inner tube | €12,50 |
| New inner tube* | €20,- |
| New (outside) tyre * | €35,- |
| New inner tube & (outside) tire* | €40,- |
| New wheel* | €65,- |
| New chain* | €20,- |
| New brake pads (front or rear)* | €15,- |
| New brake pads (front and rear)* | €25,- |
* including installation
If the treatment that your bike needs is not listed contact us for information
---
Locks and accessories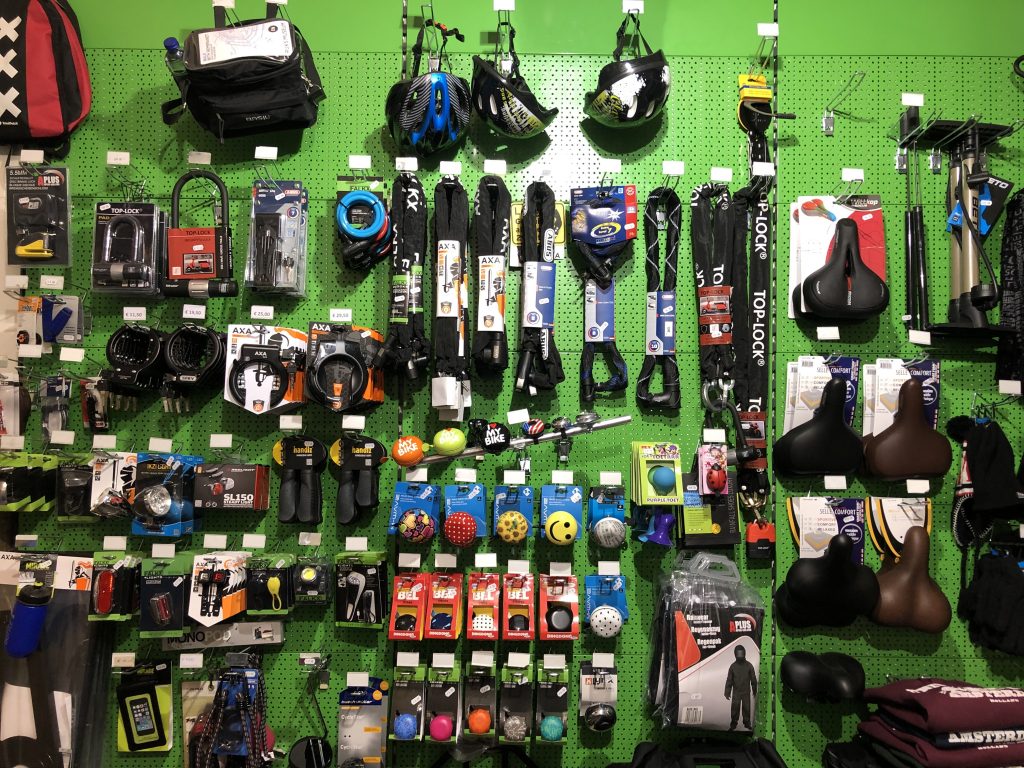 Come to Rozengracht 31 and check out our wall with locks and accessories to bring your bike to the next (safer!) level.
---
I'll repair my own bike!
Bike repairs cost money so if you are stubborn and want to save money because you can probably do it yourself, take a look at this movie to avoid your chain from falling off all the time. (Yes, the movie is in Dutch but you'll understand the non verbal part XD)
---
Which part or accessory do you need?
If you are looking for anything special for your bike click this link to our wholesaler to find the part or accessory that you need and let us know by a phone-call, email or a visit. As one of their official dealers we can provide you with the part or accessory the next working day (if ordered before 15:00).