Home
Rental scooters | Rental bikes | Bike repair | Tourist information
---
Rental scooters and rental bikes are the ultimate way to explore our beautiful city and get the max out of your visit to Amsterdam.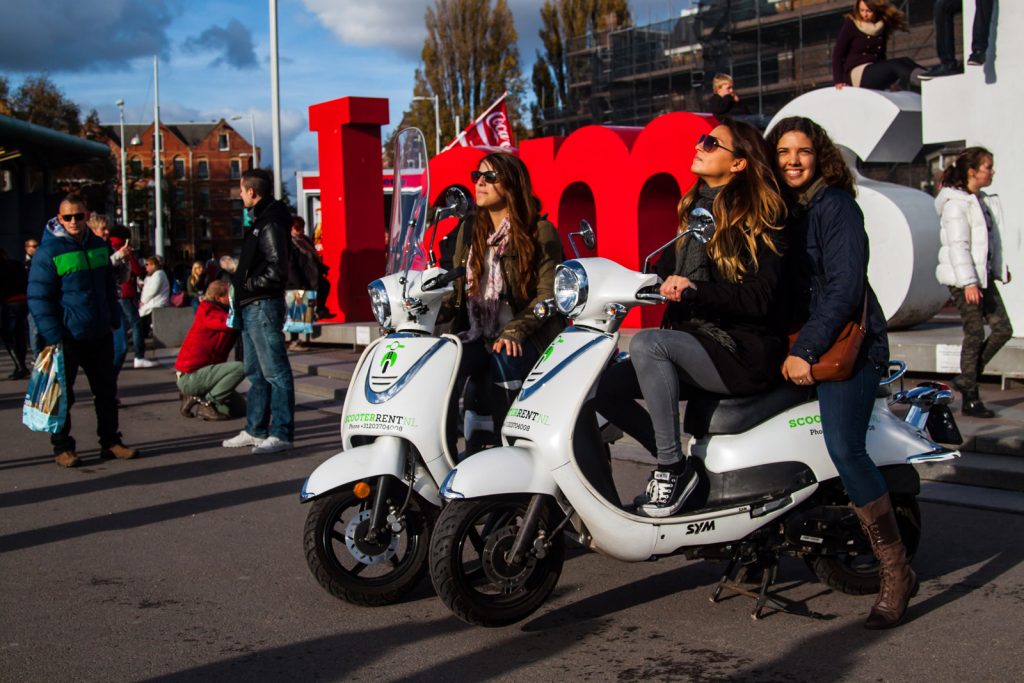 Discover our beautiful (but relatively small) city like a local. Ultimate freedom. You will save a lot of time on getting from A to B. Get inspired by visiting the hotspots and recommendations page. There you'll find some nice places to visit with our vehicles.
---
About us
We started with Scooterrent in 2012. Actually as part of a long-standing scooter shop. In addition to selling and repairing scooters, we also wanted to rent out. We started with 10 scooters. But quickly we decided to rent out bicycles as well. And because our bicycles need maintenance, we then decided to repair bicycles from customers.
Today we have streamlined our operations and we now have 8 years of experience renting vehicles to people who are in our city for an unforgettable time.
Our rental fleet has increased to 30 scooters and 60 bicycles. Furthermore we are known in the area as an honest bike repair shop who delivers work quickly.
Come and feel welcome in our store. We look forward to provide you some wheelz!
---
Check out the weather forecast